Welcome to Glenwood Oregon.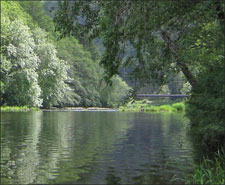 Glenwood is one of the communities that make up Lane County, Oregon.
Once a home to fruit orchards and bean fields, Glenwood now serves as a bridge between the commercial centers of downtown Eugene and Springfield. One the area's major features is it's extensive amount of river front property. Glenwood is 2 miles away from the Howard Buford Recreation Area and Mount Pisgah Arboretum, which is an excellent place for hiking, relaxing along the banks of the Willamette River, a picnic, or birdwatching.
Glenwood is ideally situated less than a mile from both Eugene and Springfield Oregon, where many residents commute to work and do their shopping.
Read a recent article about changes in store for the community of Glenwood Oregon.

Regional Resources
Map of Glenwood, OR
City of Eugene Oregon
Commercial Real Estate in Eugene
Lane County